August was another good reading month for me, mainly thanks to poor weather and two weeks holiday although on holiday I didn't read as much as I usually do. So here goes:
First off I finished
The Monk by Matthew Lewis 4.5 stars
Written at the end of the 18th century, I thought this 'scandalous' story was going to be a tame read for today's tastes but I was wrong. The beginning was slow but it picked up pace and by the end of the book we had everything: murder, incest, rape, the supernatural, you name it, it was in there. Although the crimes were not explicitly described, the reader was left in no doubts as to what was going on. Putting the story in the context of the time I was gobsmacked that the 19 year old author got away with it (which he did for only one edition I believe, further editions were heavily redacted)
Next up something completely different:
The Eyre Affair by Jasper Fforde 5 stars
This story is set in an alternate 1980s where the Crimean War is still going on and books are very important. Thursday Next, an ex vet of the war, is now working in special ops investigating literary crimes when somebody starts to kidnap characters from original manuscripts. First of all, a minor character disappears from a Charles Dickens manuscript but when the villain sets his sights on main characters someone has to step in pdq. Loved the book, it is so wacky and original. Great fun!
How to Stop Time by Matt Haig 4 stars
What happens when you find out that your life runs at a pace much slower than other people's and the one thing that makes life worth living is forbidden? After a tragic incident in his young life, Tom Hazard knows he has to move on. He finds the love of his life but has to abandon her to protect her and eventually gets taken in by a secret group who impose their inhuman rules on its members. This book takes a close look at what really makes life worthwhile.
Homegoing by Yaa Gyasi 5 stars
Two sisters' lives take very different paths when one is taken to America as a slave and the other stays in Africa and marries and Englishman. This is the terrible history of two continents as experienced by the sisters' descendants. I loved the way you get to see the changes taking place in each generation.
The Last Tudor by Philippa Gregory 4 stars
After Three Sisters, Three Queens I wasn't going to read any more from PG because I felt that all her protagonists sounded the same. However, this is going to be the last book in the Tudor Court series so I couldn't not read it, could I? Surprisingly enough, I really enjoyed it. PG did actually manage to give the three Grey sisters different characters.
59 Seconds by Richard Wiseman 3.5 stars
I can't say that this book changed anything in my life but it was full of interesting snippets of psycho babble. I did end up measuring my family's index and ring fingers however. I will say no more ;-)
I was doing so well, so I slipped in this relatively short (ca. 200 pages) German book to maintain the status quo of my personal challenge:
Kühlfach 4 by Jutta Profijt 3.5 stars
Pascha, a young small-time criminal, dies when he slips on some ice and fails from a bridge. There is no evidence to suggest that it was anything other than an accident but the victim believes he was pushed, so his spirit decides to hang around the only person who can hear him, the straight-laced coroner, insisting on him investigating his death. Although this wasn't a thigh-slappingly hilarious book it had moments that made me chuckle out loud. I will definitely be reading more in the series.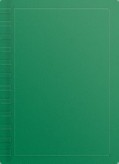 The Fatal Tree by Jake Arnott 4.5 stars
This is the story of Edgeworth Bess and her lover Jack Sheppard, notorious in the 1700s for their crimes and daring escapes from prison. The characters were based on real characters and the book is partly written in the language of the criminals of the time, which can make it quite hard to read initially, but a glossary is provided and you get used to it after a while.
So that was it for my August reading.
Total books read so far: 53/60
Total classics: 4/12
Total non-fiction: 7/12
Total German: 3/12
Just for Fun: 39/24