I had a really good month of reading again last month although quality of read wasn't that great in some cases.
Not a great way to start off the month. The first in a series I won't be continuing.
Another enjoyable read in the Merrily Watkins series
I don't know why I waited so long to read this one. It was excellent.
I love Peter James's twisted tales and this book was full of them.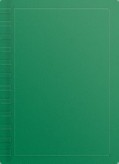 Oops, no cover for this one. It should be Stay With Me by Adebayo Adebami (I'm sorry if I mangled that). It was an emotionally intense read against the backdrop of civil war in Nigeria in the 80s. I enjoyed it but in my opinion it didn't live up to all the hype it has been getting.
Hey, I actually read a classic this month! I can understand why this story has stood the test of time. Great read.
Started this one ages ago but couldn't get on with it as it is a bit of a dry read. However, the further I got into it the more engrossed I became.
Not as enamoured of Michel Faber's short stories as I am of his novels. I prefer short tales with a twist, these were just weird for the most part.
An interesting read, part novel, part non-fiction. The introduction to each chapter was based on the historical records of the village, the rest of the chapter was a story that filled in the gaps with historically based fiction.
As I was reading this novella on the night shift during my lunch break it almost felt like I was reading it in real time. A fun read, written with humour (I particularly enjoyed our hero's conversations with his adopted cat, Lassie) but lacking depth. Just what you need at 2 a.m. when you are dead tired but still have half a shift to go.
I listened to this one on audio and the voices of the narrators were so soothing that I kept falling asleep! The story was quite good as far as I could tell but one of the narrators really ruined it for me as she just couldn't read. She kept pronouncing sleeping draught as sleeping drought, iron filings as fillings and the raven in Ravenscroft rhymed with raven in ravenous. Really? Doesn't anybody proof listen to these things?
I love Karen Maitland's books and this one was no exception. It still couldn't measure up to my all-time favourite of hers though, Company of Liars.
I really wanted to love this one but couldn't. It was alright, certainly not a waste of time but once again the hype ruined it. Probably, if I had gone into this not knowing much about it I would have enjoyed it more.
So, there we go. I am now way ahead of my challenge in number of books but once again I am not sticking to my resolution of genres although I did manage a classic and 2 non-fiction books I still didn't read a German one.